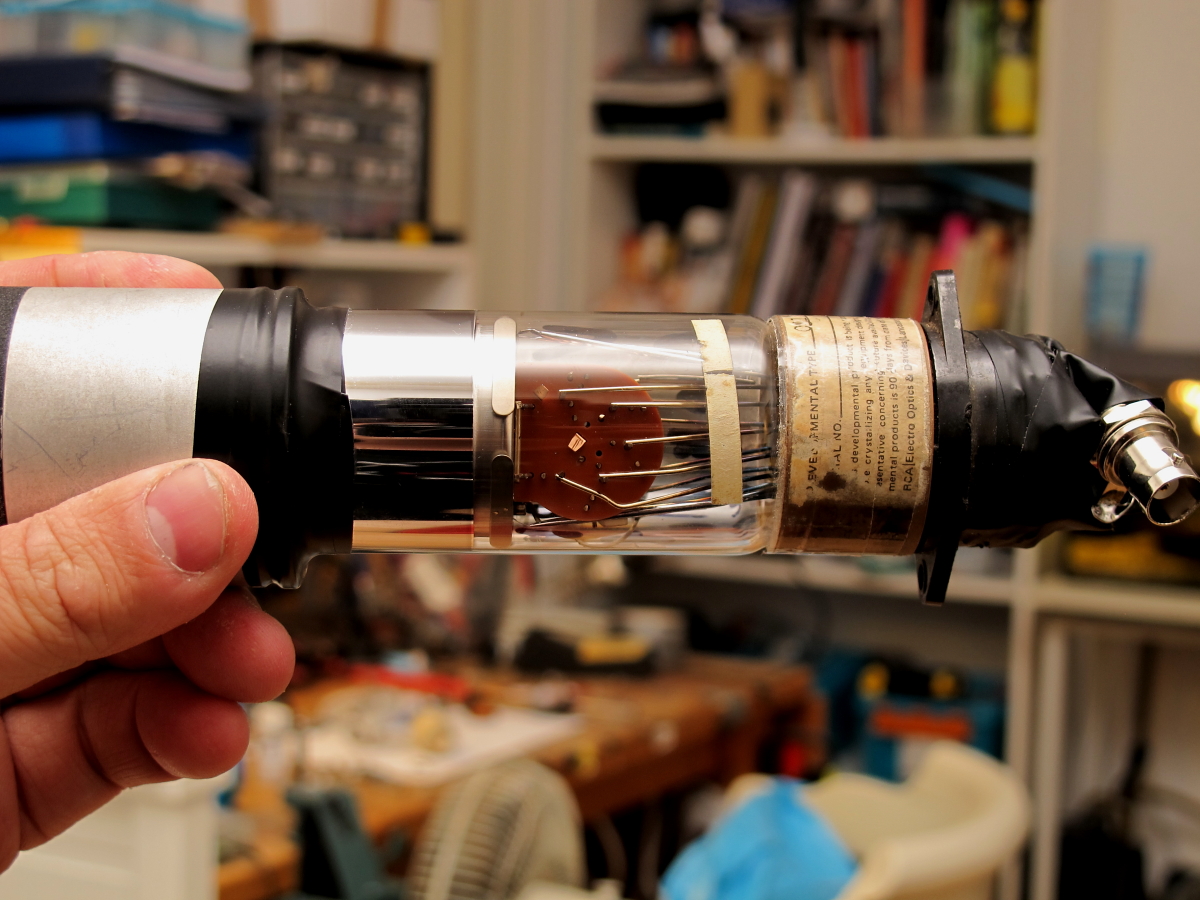 temporary probe with NaI(Tl) crystal, PMT, socket with voltage divider and BNC socket
Following is a little guide to using photomultiplier tubes in DIY scintillation probes.
Photomultipliers are vacuum tubes that convert light into electrons and multiply the resulting current up to millions of times. They are used to detect the minute flashes of light generated by scintillators, materials that convert gamma and x-rays into visible light.
How to use these tubes? There are some things you need to remember when working with PMTs.
Continue reading → Post ID 1233